A senior Sikh leader claimed that around 1950 Sikh devotees could not reach the Gurdwara Darbar Sahib in Kartarpur in the wake of the PMC bank scam because of money not available due to RBI restrictions. Significantly, 80 percent of the holders of PMC Bank are Sikhs. Prime Minister Narendra Modi on Saturday launched the Kartarpur corridor and flagged off a batch of 500 pilgrims. Hardev Singh Saini, a member of the Kurla Gurdwara Samiti, said, the Nirman Sevak Jatha organization had prepared a program for the Kartarpur Sahib Yatra, in which about two thousand Sikhs were to go from Nashik, Navi Mumbai, Thane and Nanded. There was complete preparation to record the details of all these devotees on the online website as well, but then suddenly due to not withdrawing money from PMC bank, most of them withdrew their names.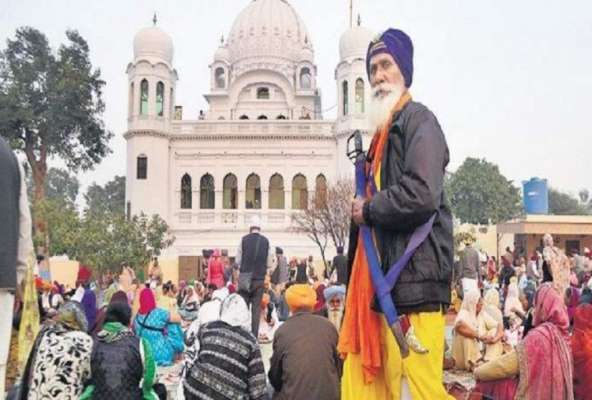 In the end, only 50 Sikh devotees were able to visit Kartarpur Sahib. Significantly, after the RBI's ban on PMC Bank, account holders have staged more than a dozen protests at Mumbai-based RBI and Chief Minister's residence.
What is the use of money in three accounts
Ravinder Kaur Saini, account holder of PMC Bank said, "My bank has three accounts, but the money lying in it is not our work, when the hope of months could not be completed." We have been waiting for this opportunity for a long time when we will offer prayers in the Gurdwara Darbar Sahib. But now when there is an opportunity, the money is lying in the bank, nothing in hand.
Can not even help relatives
Preetpal Singh Seth of Kurla Gurdwara Committee said, "Many account holders of PMC Bank could not help their relatives in Kartarpur on this occasion, because they do not have money in hand." All Sikh devotees are sorry for this.
RBI stopped the withdrawal of funds like this
The Reserve Bank of India had first imposed a withdrawal limit of Rs 1,000 for account holders after a string of Rs 4355 crore scam surfaced. After the uproar of the account holders, it was increased to twenty and then to 40 thousand rupees only last month. After which, in the first week of November, it was increased to 50 thousand rupees.