On the court's decision on the Ayodhya dispute, former UP Chief Minister and former Governor Kalyan Singh says that the resolution for the construction of Ram temple is going to be fulfilled. He said that the 500-year dispute has been resolved. It is not victory or defeat of anyone. The BJP leader said that there should be so much development in Ayodhya that people should feel that it is the city of Ram.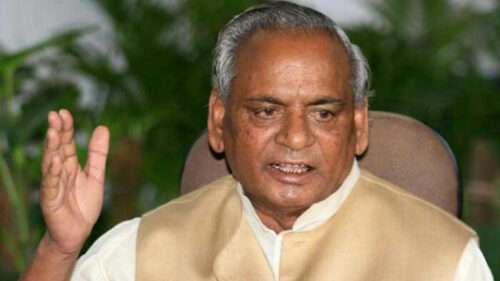 Along with Rama, the development of Ayodhya should also be linked to roti - that is, Rama and roti, such development can be done to get employment. Kalyan said, I am a devotee of Ram, have been dreaming of development of Ayodhya and construction of Ram temple. Now the dream of millions of people has come true. Talk about when Kalyan Singh was the Chief Minister of Uttar Pradesh when the structure of Babri Masjid was demolished by thousands of kar sevaks. However, after the demolition of the mosque, he resigned from the post on the evening of 6 December after failing to control the situation. Singh had signed an affidavit in the Supreme Court before the December 6 rally, stating that he and his government would ensure that the mosque would not be harmed.
The historic verdict came on Saturday after a 70-year-long legal battle in the Ayodhya dispute and a hearing lasting 40 days in the Supreme Court. The verdict was pronounced in favor of Ramlala on the disputed land. The judgment said that the Ram temple will be built at the disputed site and five acres of land will be given separately in Ayodhya for the construction of the mosque. The court said that the disputed 02.77 acres of land would remain under the central government. The Central and Uttar Pradesh governments have been directed to form a trust in three months to build the temple.