: Union Finance Minister Nirmala Sitharaman on Wednesday issued a new greeting to home buyers.
A press conference was held at the PIB Conference Hall of the Shastri Bhawan in New Delhi to highlight the Cabinet decision.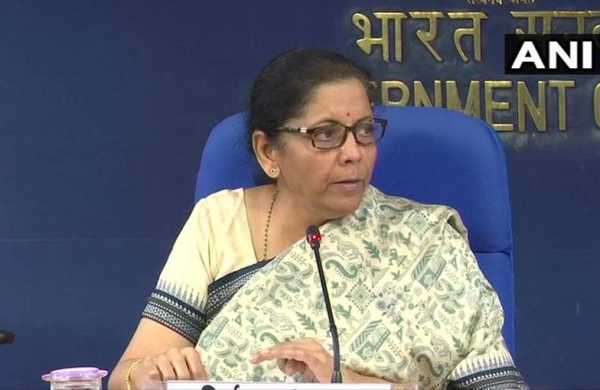 Commenting on the Cabinet decisions regarding housing projects, Sitharaman said, "There are over 1600 housing schemes currently underway. The Cabinet has approved setting up of a 'Special Division' to provide priority loans and financing to Government, Affordable and Moderately Structured Housing Projects.
The government has decided to set up a fund of Rs 25,000 crore to restart and complete housing schemes in the country.
In this alternative investment fund (AIF), the government has invested Rs 10,000 crore, SBI and LIC have invested Rs 15,000 crore. Will give. It finances 1,600 discontinued housing projects involving 4.58 lakh residential units nationwide
This initiative will create employment. In addition, the demand for cement, iron and steel industries will be revived, which aims to relieve pressure on key sectors of the economy. The size of the fund will increase as the project is expected to be sovereign and pension fund participating.
The government acts as a sponsor and has raised Rs 10,000 crore. The fund offers a solution. This will facilitate residential developers (developers) and ensure the delivery of homes to home buyers.
"This will help alleviate the financial problems faced by the large number of middle class households who have invested hard-earned money.