Pollution continues to wreak havoc in Delhi-NCR. It has been rare for people to breathe with stifling air. Today i.e. on Monday, Delhi's air quality was recorded in the 'very poor' category. Average air quality index 331 was recorded in Delhi at 10.37 am on Monday.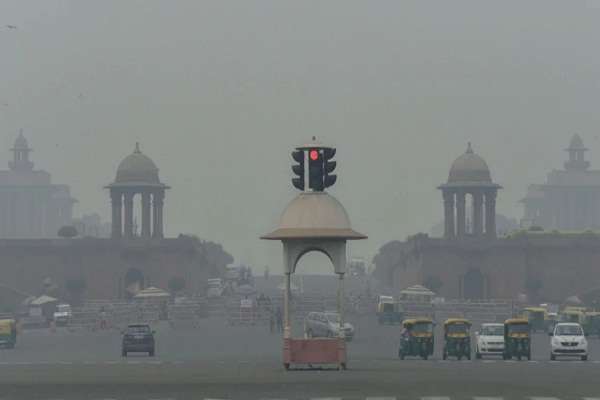 While the air quality index in Rohini, Bawana and Anand Vihar was 380, 375 and 373 respectively. It is being said that NCR's air quality index may remain 'very poor' on Tuesday. At the same time, the average AQI 321 was recorded in the national capital on Sunday. Likewise, on Sunday, pollution levels were much worse in Greater Noida, Ghaziabad and Noida. The government's air quality monitoring and forecasting service 'Safar' said that the air quality index of the national capital Delhi is expected to be 'severe' on Tuesday.
The Central Pollution Control Board recorded 321 air quality index in Delhi at 4 pm on Sunday, which is higher than 283 on Saturday. Most of the 37 air quality monitoring stations in Delhi have recorded 'very poor' air quality. Meanwhile, Delhi's Environment Minister Kailash Gehlot once again urged the neighboring states to immediately stop the burning of the straw and to expedite the allocation of machines for starch management to the farmers.